How to Set a List Price of your Home
When listing your house for sale, setting a home list price can be difficult. 80% of the homes on the market are overpriced and 20% are priced correctly. There are a number of factors that will determine the property value of your home. Home value prices can vary by location and condition of the home. The number of homes on the market will also affect the list price of a home. Gaining access to your local MLS (Multiple Listing Service) can help you research homes for sale in your neighborhood. A local realtor can also provide you with updates on the local housing market including home prices in your area. Current houses for sale, property for sale that is under contract, and past home sales should be accounted for when determining your homes worth. Without proper research it may be difficult to estimate the value of your home.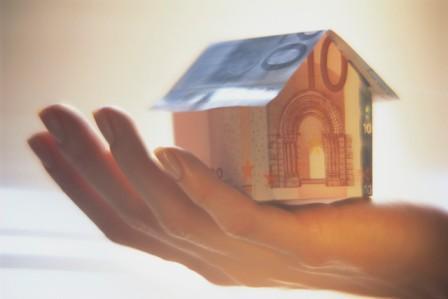 If you decided to go the journey alone without the help of a real estate professional, removing your emotions and attachment to the home is vital in determining what your home is worth and setting an accurate listing price. This is one of the biggest mistakes home sellers make when selling their home. When selling your home on your own it may be helpful to get a professional appraisal of the property. An appraisal is not the same as a real estate agents professional opinion on the market value of your home. An appraisal must be conducted by a bank appraiser. An appraisal is a mathematical review of similar homes in the area as they compare to your home. Getting an appraisal will also help the homeowner to remove their emotions from the equation. In today's market many purchase agreements have fallen apart down the line due to the appraisal coming in lower than the home is currently under agreement for. Getting your own appraisal in the beginning of the listing process can help eliminate some unnecessary angst down the line.
Evaluate amenities carefully – Don't mistake your decorating as a desirable amenity
As you will see on a bank appraisal, very little weight is given to the condition of the home. Buyers and mortgage lenders alike will pay close attention to items such as the number of bedrooms or bathrooms; however Pottery Barn furniture in the home will do very little for the overall value. When a home is tastefully decorated it may help make the home easier to sell; however it will not raise the value of a home.
Resist the temptation to "try out" a higher price.
Your home will receive the greatest amount of attention from home buyers during the first two weeks of the home coming on the market. You only get one shot to make a first impression so don't blow it by "trying out" a higher price. Buyers are more educated on current market pricing than the average home seller so your home will be dismissed by potential buyers before they even have a chance to come inside for a showing. Home buyers have many choices and can be picky in today's market. Buyer's agents will also avoid the home when touring homes with their buyers. With so many homes on the market a buyer's agent will not waste their time showing their clients an overpriced listing.
Later, when you drop your price, your house is "old news." You will never be able to recapture that flurry of initial activity you would have had with a realistic price. Your house could take longer to sell.
A difficult decision for home owners is to fight their desire to hold firm on their price. One thing to take into consideration when pricing a home, or even when deciding on accepting an offer, is the monthly carrying cost of the home. Paying your mortgage, taxes and insurance may cost you more in the long run then setting a slightly lower list price in an effort to complete a quick sale; especially when the market is an unpredictable as the weather. It is better to price the home nowto the value the house will have after a couple more months of price declines, and get the sale accomplished.
---
Red Door Real estate has put together a list of resources that will be helpful in setting a list price of a home:
Home Values Online

-

Thanks to the internet, determining your property value has become much easier. Here is some information on how to use resources such as Zillow.com and Eppraisal.com.